Toyota Hybrid vs. Electric Car Benefits
Near Milford, MA
Herb Chambers Toyota of Auburn invites you to experience the eco-friendly and fuel-efficient vehicles that Toyota has to offer. Our Herb Chambers Company is proud to provide a wide selection of Toyota hybrid and EV options for our clients, so visit us today!
Whether you're looking for a daily commuter vehicle or something a bit more luxurious, Herb Chambers Toyota of Auburn has the perfect car for you. As a trustworthy Toyota dealership near Milford, we strive to provide superior service and an excellent selection of all-electric and hybrid vehicles at competitive prices. Come in today to find your perfect ride!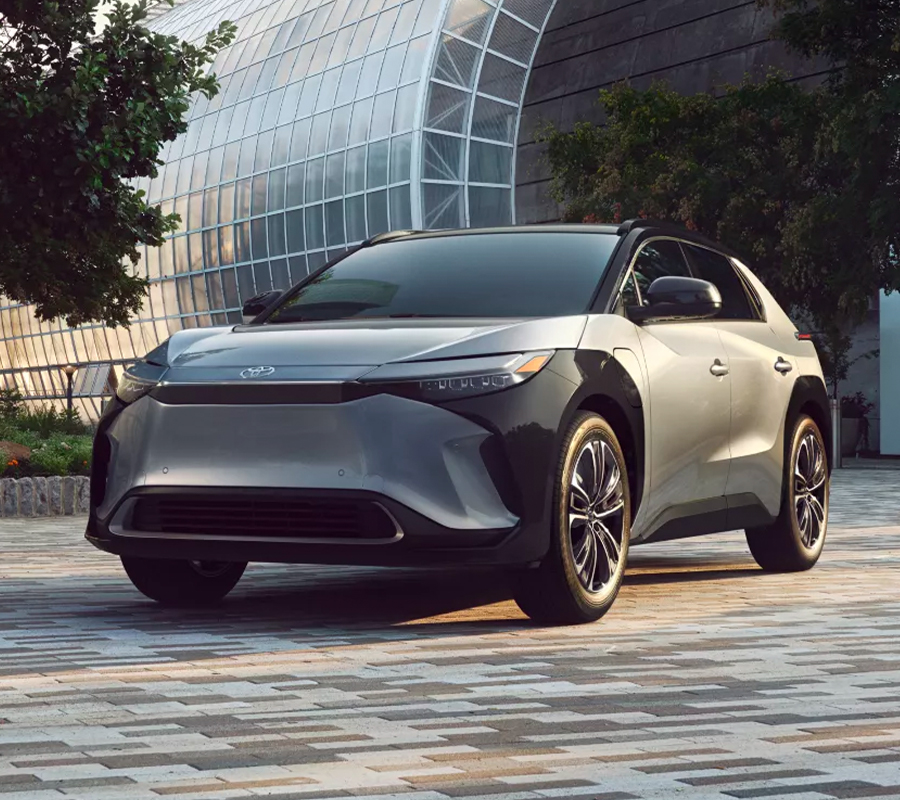 What Is a Hybrid Vehicle?
A hybrid vehicle is a type of car that has both a gasoline engine and an electric motor. The electricity provided by the motor helps reduce fuel consumption and emissions, making hybrid vehicles more eco-friendly than traditional gasoline cars. Hybrid vehicles can also have regenerative braking systems, which capture energy from braking to recharge the battery. This further increases Toyota hybrid fuel efficiency and allows for smoother acceleration when accelerating from stops.
Check out our expansive inventory of new Toyota hybrids for sale in Auburn to find the model that suits you best. Whether you want to buy a Toyota hybrid SUV, truck or sedan, there's a great option for you here!
Toyota Hybrid models include:
2023 Toyota Corolla Cross Hybrid
2023 Toyota Sequoia
2023 Toyota Highlander Hybrid
2023 Toyota Prius
2023 Toyota Prius Prime PHEV
2023 Toyota Corolla Hybrid
2023 Toyota Camry Hybrid
2023 Toyota RAV4 Hybrid
2023 Toyota RAV4 Prime PHEV
2023 Toyota Venza
2023 Toyota Tundra i-FORCE MAX
2023 Toyota Sienna
2023 Toyota Crown
What Is An Electric Vehicle?
An electric vehicle, or EV, is a type of car that is powered solely by an electric motor. It does not have a gasoline engine and instead relies on electricity from the battery to power the motor. EVs are much more eco-friendly than traditional gasoline cars, as they do not emit any exhaust emissions into the air. Additionally, EVs are often cheaper to maintain and run than gas cars due to their lack of an internal combustion engine. The Toyota electric car lineup includes:
Are your ready to reserve a Toyota EV or finance a new hybrid car near Milford? Get in touch with the knowledgeable team at Herb Chambers Toyota of Auburn for the first-class sales experience you want!